Back
News from Benin, Africa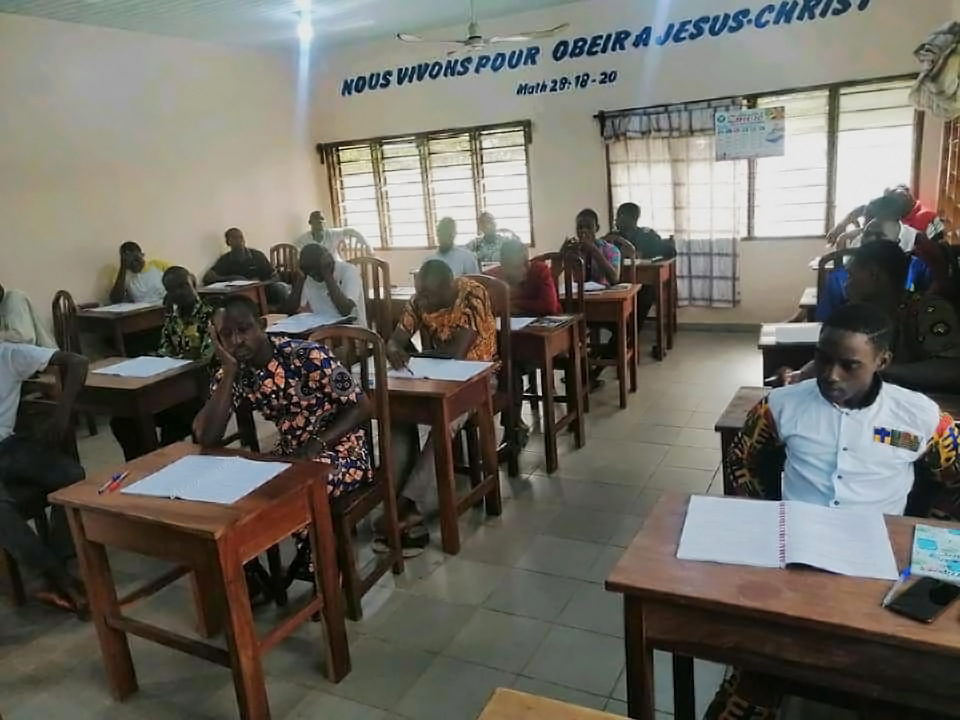 May 2021
The Bible Training Center provides an intensive course of study in Bible to prepare students for ministry in French speaking Africa. During the three year course of study, students are engaged in subjects such as Biblical text, Biblical languages, ethics and church growth to advanced French language. Graduates of the program are in 11 different countries in Africa. The first year students from this year's class are taking the initial steps in their education as they prepare for service in the Lord's kingdom.
In addition to the Biblical training received by the students of BTC, there is also a need to increase self sufficiency. As students graduate and move with their families to where they will be working with the church, they may be faced with an increased need to provide for themselves. Recognizing these challenges, FACE now provides vocational instructional opportunities in areas such as sewing and hairdressing. The school is also working cooperatively with a university in Benin to develop efficient means for raising livestock, such as hogs and chickens, and gardening.
Families are important in the eyes of God. For many students, the decision to pursue a course in Biblical studies can be challenging, if facing separation from their family. In an effort to help strengthen the family unit during time spent at BTC, married student housing has been constructed with additional units also under construction. Just as a sure foundation for spiritual growth is vital so is the physical construction of a place where the family can be together — dependent on a good foundation. Through the support of many, additional housing is now under construction. As FACE and BTC look to the future, additional facilities will be considered as the student population grows.