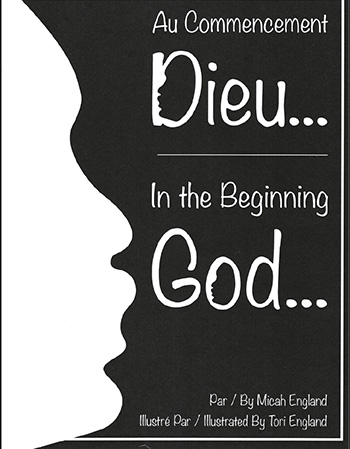 Since the early 1990s, the beginnings of French African Christian Education and the Bible Training Center located in Benin, Africa has focused on training preachers, teachers and workers in the Lord's kingdom. The emphasis has been, and continues to be, on training individuals to spread the gospel of Christ in French speaking Africa. The opportunities and challenges continue to be great but so are the efforts to meet the demands of "going into all the world." There are an estimated 141 million souls in Africa who have French as their primary language. The board and staff of FACE and BTC have determined to increase the efforts to reach more of these souls and bring them to Christ.
A component of moving forward with the expansion of work at the Bible Training Center is the development of curriculum materials that can be used with the children at BTC. With the addition of a kindergarten program to serve the families at BTC, there was recognition of the need to provide additional learning opportunities for the children. The elementary curriculum materials are designed to teach basic Biblical concepts. Each level of the curriculum provides a more in-depth study of the Bible. The original illustrations are provided by Tori England with the textual materials developed in French by Micah England. The materials are forwarded for review to BTC and others to ensure the appropriateness of what is presented. As the materials are developed, they will be available for free to anyone interested in their use.
For more information about this development, contact Richard England — richard.england@frenchafricanmissions.com.
PDF Book Download
La Connaissance du Bien et du Mal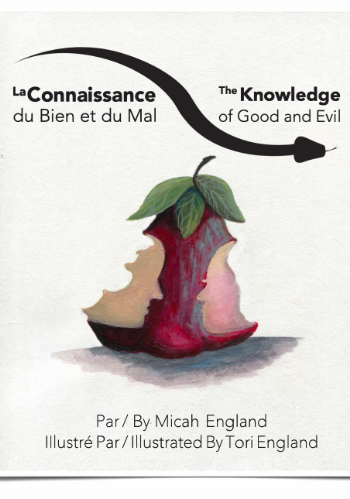 The second book in this children's series, La Connaissance du Bien et du Mal, provides a study about the fall of Adam and Eve in the Garden of Eden, the sin of Cain and the consequences of sin. The book gives specific Biblical texts to go with the narrative provided. As with the previous book, the PDF download is free to anyone who wishes to download the book for viewing on their computer, tablet or phone — or if there is the desire to download the text for printing and distribution.
For more information feel free to, contact Richard England — richard.england@frenchafricanmissions.com.
PDF Book Download