Back
Greetings from The Bible Training Center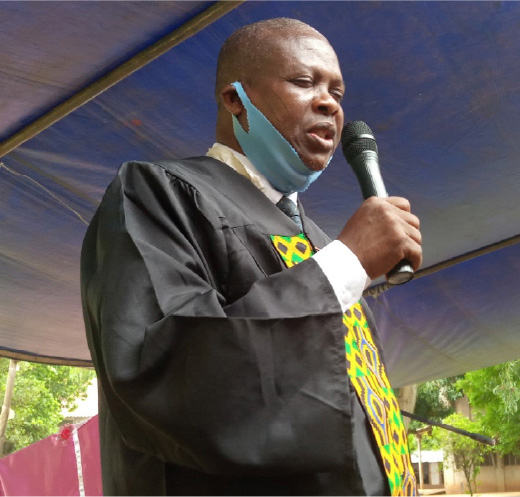 August 2021
I was born March 15, 1962, at Amou-Oblo in Togo of Muslim parents. I attended primary, secondary and high schools in Togo. After attending the Nigerian Christian Bible College, I worked with the church in Ilorin Kwara State from 1987 to early 1991 and moved to Lomé in Togo. From Lomé, I moved to a town called Tsevie in January 1995. I worked with the church there until 2013. When BTC began in 1995, I went twice a month to teach. I became a permanent teacher of BTC and the Deputy Director in October 2013 and Director in September 2019. I am married to the former Imaobong Tommy Akpan. We have five children, two girls and three boys. My personal goals include becoming an elder in the church and creating a non-governmental organization that will take care of orphans.
I thank God for His grace and mercy. The academic year 2020-2021 has come and gone. There were 14 third year students. Their academic work went well. Their work included personal evangelism, Bible studies and worship services. They baptized about 60 souls and studied with many people. They established two churches in the year. Their teachings and exhortations helped the members of the surrounding churches to progress in their faith. These students have graduated and are now engaged as ministers of the church.
They worked hard to expand the borders of the kingdom of God.
We now admit students with their wives. For the wives, we started vocational training in hairdressing and sewing to increase their level of earning a living and helping their families become more self-sufficient. We also offer Bible classes for them, along with a kindergarten for the children. The women who received vocational training took the government professional examination in sewing. All of them passed the examination successfully. A second married dormitory and a kindergarten are under construction, so we will be able to accommodate 20 married students in the future.
Thanks so much for your continued support of the work of God.