Back
F.A.C.E. Names New Executive Director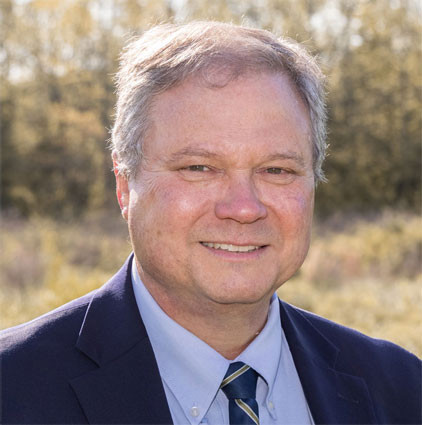 May 2021
French African Christian Education (F.A.C.E.) has announced the hiring of Dr. Richard England, Henderson, Tennessee, as its new executive director. For the past 26 years, he and his wife, Dr. Barbara England, have been members of the Freed- Hardeman University faculty. He will retire from his work as professor of education and music at the end of the current semester. She is a professor of art at FHU.
Before joining the FHU faculty, Richard worked in education in various capacities, including teacher and school administrator and at the state department level in higher education. He has served congregations for more than 45 years as Bible class teacher, minister, deacon and elder. The Englands have done short-term mission work in several countries, including Haiti, Scotland, Belgium, Poland and the Republic of Mauritius.
Richard and Barbara are Freed-Hardeman University alumni. He holds a Bachelor of Music from Union University, a Master of Music from Memphis State University and a Doctor of Education, also from Memphis State University. He has done post-doctoral studies at Austin Peay State University, University of Memphis and Berklee College of Music, as well as continuing education studies at Oxford University.
"It's a great honor to have been selected as executive director for French African Christian Education. My wife and I, as well as other members of our family, have been blessed to make several short-term mission trips to various countries," England said. "We view this as an opportunity to continue our work with the church throughout the world."
F.A.C.E., whose motto is "French Africans Evangelizing French Africa," has operated the Bible Training Center (BTC) in Zinvie, Benin, since 1995. Currently, 29 students are enrolled in the three-year regional school of preaching. A total of 177 have graduated since its inception.
England expects to visit with existing and potential supporters of F.A.C.E. and travel to Benin, as restrictions are lifted and international travel becomes more possible. "Perhaps the most exciting but greatest challenge of my work will be the move toward accreditation. The initial efforts have started to move through the accreditation process, which will be a five- to seven-year project," England said. "When achieved, the graduates will have a higher-level credential, leading to more missionaries of the gospel in Africa from Africa who understand the culture, customs and language and who are at a higher level of self-sufficiency."
French speaking countries in Africa include: Algeria, Benin, Burkina Faso, Burundi, Cameroon, Central African Republic, Chad, Comoros, Congo Brazzaville, Congo Kinshasa, Côte d'Ivoire, Djibou, Equatorial Guinea, Gabon, Guinea (konakry), Madagascar, Mali, Mauritania, Mauritius, Morocco, Niger, Rwanda, Senegal, Seychelles, Togo and Tunisia. Students from 11 of these countries have graduated from the Bible Training Center.